StuDocu's free 30 day trial allows you to view all of the content and study resources on our site. However, additional features such as downloading and printing are exclusive to the full, Premium subscription.
If you would like to upgrade your account to the full, Premium subscription during your trial period, you can do so by starting a document download. When you initiate a document download during the trial, you will be prompted to upgrade your account. By clicking "Start my subscription now", your account will be instantly upgraded and you can start downloading and printing documents.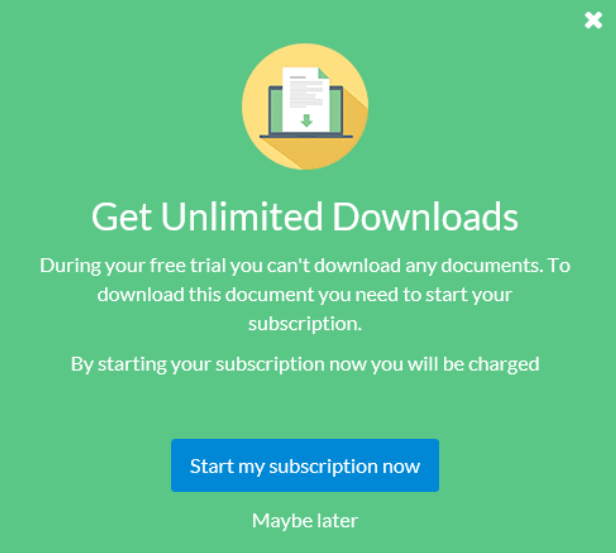 Kindly note, if you agree to upgrade your account, you will be charged via the payment method you provided and according to the subscription model you selected when you signed up for the trial. Learn more about the types of Premium subscriptions we offer.